We are proud to say that we are a Canadian based company
in the heart of Toronto. All of our products come to Canada
by us and we spread them out to the local people. We offer
a variety of affordable products that provide various benefits
such as relaxation and strengthening abilities.
​
Is an oil extracted from plants such as
flowers, leaves, stems, used in the treatment
of aromatherapy (Aromatherapy) which
means healing By using the aroma of
aromatic substances in plants In general,
essential oils are extracted in many forms.
​
CITRUS LEMONGRASS HOT MASSAGE CANDLE
Made with a mix of citrus fruits and lemongrass this candle can provide refreshing properties. Massage melted oil into hands or on your body.​
Natural bamboo charcoal soap Wash dirt, absorb toxins, chemicals from the skin in the pores. Eliminate dead cells, reduce oil, bacteria, reduce acne, nourish skin to be fresh in a soft, smooth
​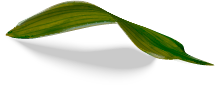 By WELINK NATURAL PRODUCTS​
CLOVEBUD CLOU DE GIROFLE 100% Pure Essential Oil Aromatherapy
​
BEGAMOT BEGAMOTRE 100% Pure Essential Oil Aromatherapy
​
CEDARWOOD CEDRE 100% Pure Essential Oil Aromatherapy​